Furniture: Simple Bench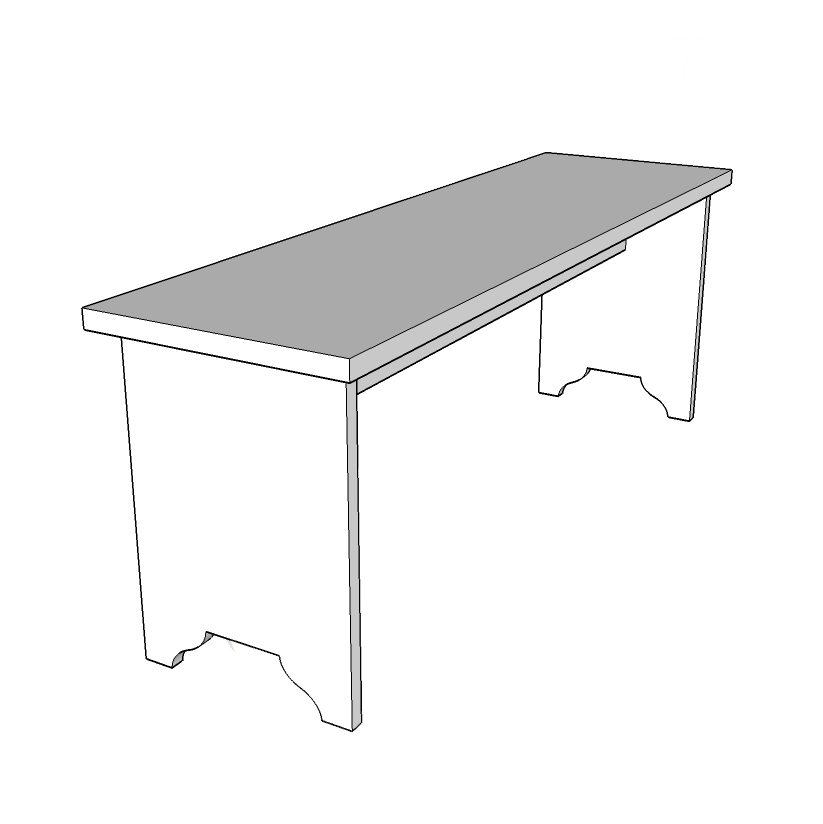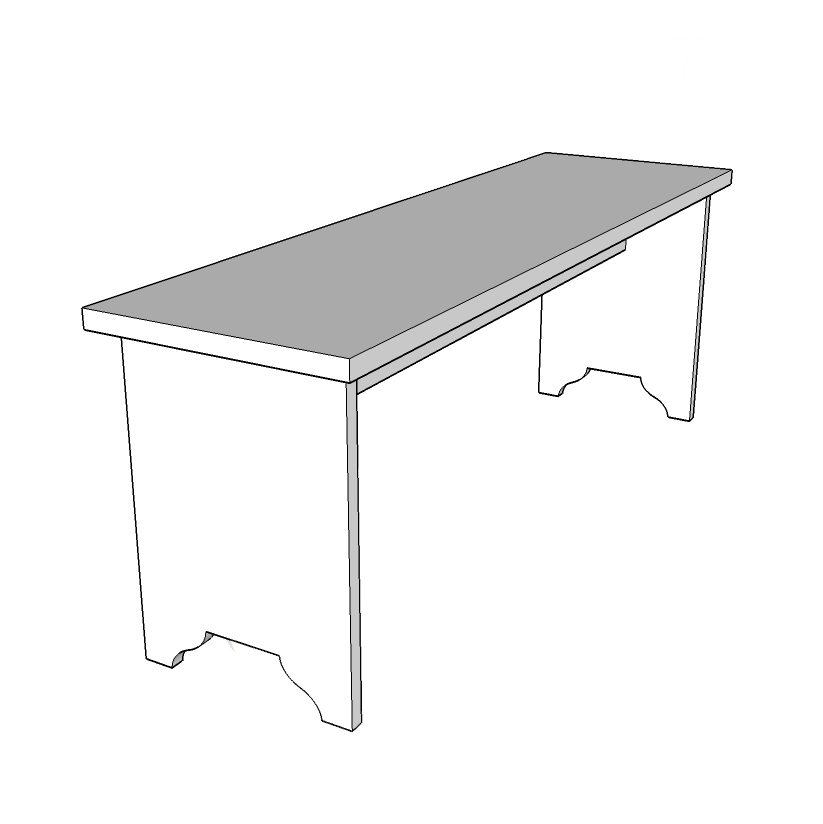 Furniture: Simple Bench
This piece is 48" long by 14" wide, and 18" tall
It can be assembled easily with domino joints, or it can be screwed together with wooden plugs to cover the screw holes.
Additional decoractive elements such as a moulded profile shape around the top without changing the basic construction. Overall dimensions are also easy to change
It is very good beginner project
Difficulty: Beginner
Materials: 8 Bd Ft of 5/4 and 7 Bd Ft of 4/4 solid lumber.
A board foot is 12" x 12" x 1". Of course you will have to buy sizes that fit the parts plus some, or can be glued up for same
We Highly recommend Visiting IsGood Woodworks.Com, rentals page and clicking the "ABOUT BUYING SOLID WOOD" button for a tutorial before you head out to pick up your wood.
Techniques: Solid stock preparation, cutting to width and length, sanding, and domino joinery or screws and plugs
Tools: radial arm saw, table saw, jointer, planer, wide belt sander, drills or a domino machine