Bedside or Sofa End Table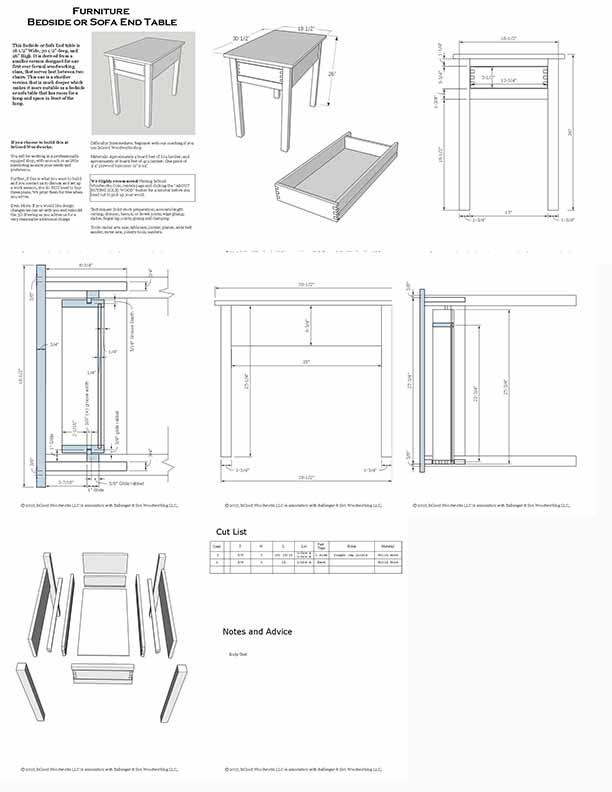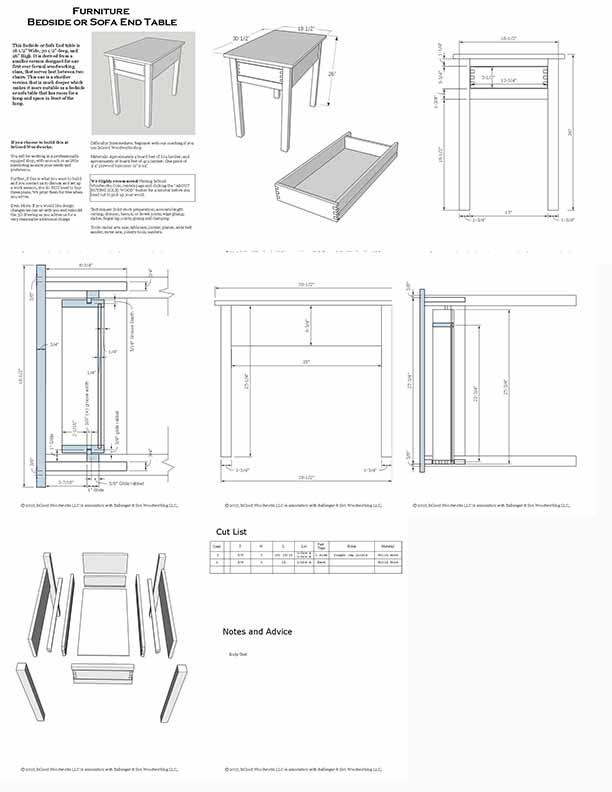 Bedside or Sofa End Table
This Bedside or Sofa End table is 18 1/2" Wide, 30 1/2" deep, and 26" High. It is derived from a smaller version designed for our first ever formal woodworking class, that serves best between two chairs. This one is a sturdier version that is much deeper which makes it more suitable as a bedside or sofa table that has room for a lamp and space in front of the lamp.
Difficulty: Intermediate. Beginner with our coaching if you use IsGood Woodworks shop
Materials: Approximately 4 board feet of 8/4 lumber, and approximately 16 board feet of 4/4 lumber. One piece of 1/4" plywood minimum 12" x 24"
We Highly recommend Visiting IsGood Woodworks.Com, rentals page and clicking the "ABOUT BUYING SOLID WOOD" button for a tutorial before you head out to pick up your wood.
Techniques: Solid stock preparation; accurate length cutting; domino, biscuit, or dowel joints; edge gluing; dados; finger lap joints; gluing and clamping
Tools: radial arm saw, table saw, jointer, planer, wide belt sander, miter saw, joinery tools, sanders.