Smallwork: Growler Tote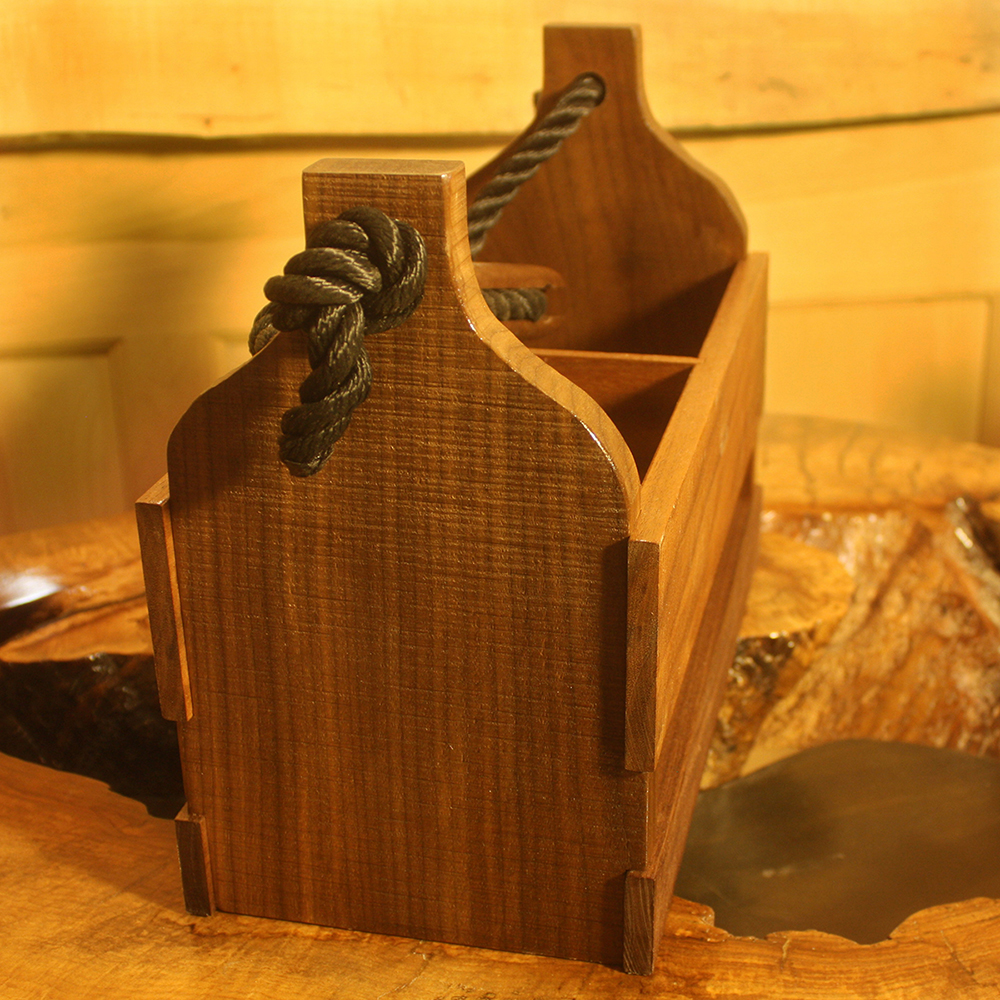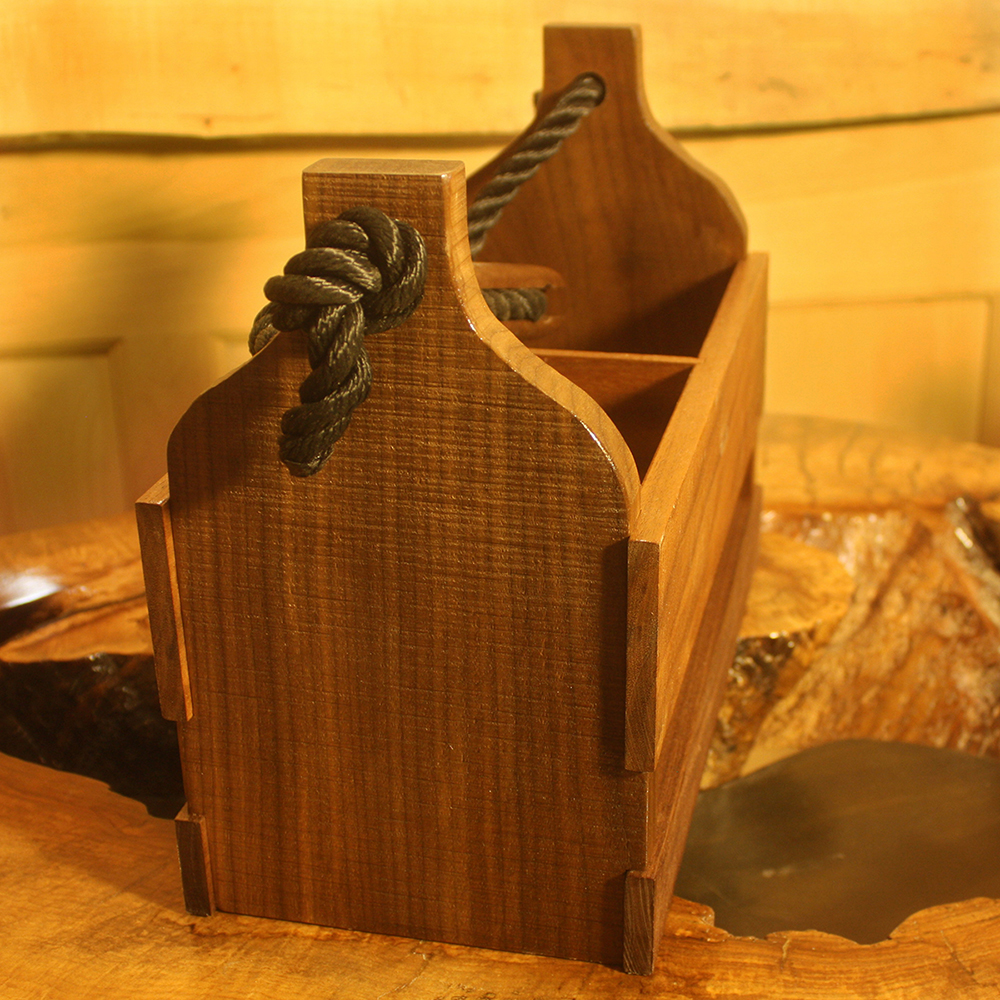 Smallwork: Growler Tote
This piece is 13" long by 6 3/8" wide by 10" high, with two internal compartments separated by a divider. The parts are joined with half lap joints and dados that add considerable strength to withstand jostling and the weight of the beer.
The handle can be outfitted with a longer rope so that it can be carried over your shoulder.
If you build this at IsGood: For this item we have built a "one saw factory" to instantly set up each joinery opperation with blocks fitted to the saw. Once the material is processed and cut to length it only takes a few minutes to do the lap joints and dados.
Difficulty: Simi-advanced. Beginner with our coaching if you use IsGood Woodworks shop
Materials: One board of any species, 3/4" thick, at least 7" wide and 8' long. Consult cut list for parts breakdown if buying multiple smaller pieces. One small piece about 1 1/2" x 1 1/2" x 12" for the handle. 3' minimum 5/8" rope (6' if you want to shoulder carry).
We Highly recommend Visiting IsGood Woodworks.Com, rentals page and clicking the "ABOUT BUYING SOLID WOOD" button for a tutorial before you head out to pick up your wood. (THIS project turns out fine if you skip the described hit and miss lumber and go directly to finished lumber.)
Techniques: Solid stock preparation, cutting/fairing curved cutouts, dados, half lap joints, drilling.
Tools: radial arm saw, table saw, jointer, planer, miter saw, drill press, bandsaw, spindle sander, disk sander, flap sander, orbital sander, hand held router